Masking tape is a Silicon-Oil coated creped paper with one side rubber-based adhesive.

Masking Tape - is a type of adhesive tape made of easy-to-tear paper backed with a relatively weak adhesive. It is used mainly in painting, to mask off areas that shouldn't be painted.The adhesive is the key element to its usefulness, as it allows the tape to be removed without stripping off newly-applied paint.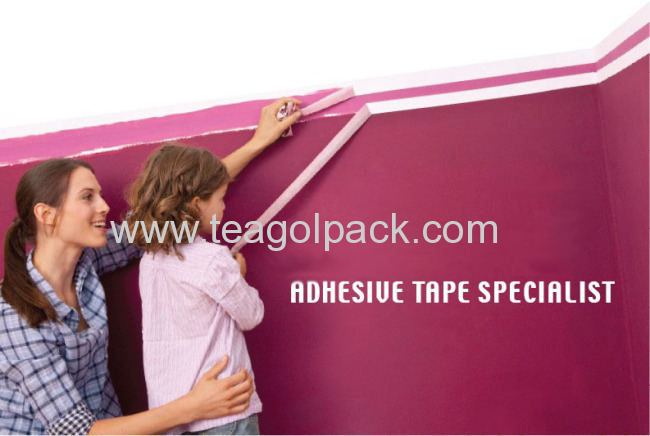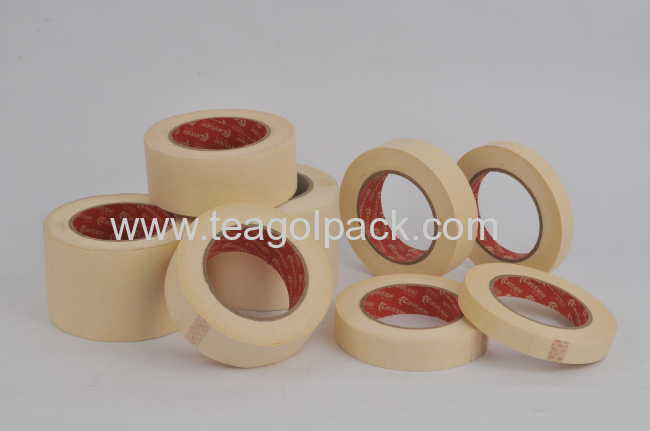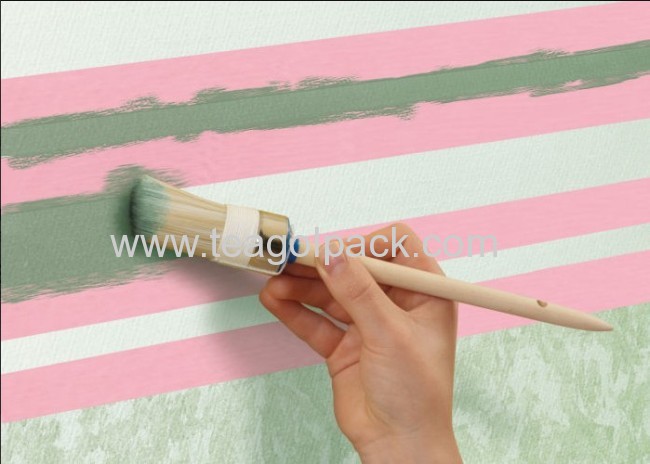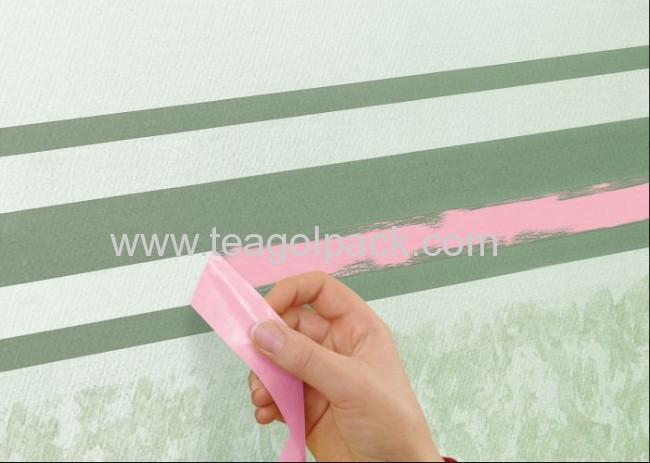 Description...
This extra strong, flexible, creped masking tape comes in bright colors. Colored masking tape is a great project management tool. If you build exhibits or sets, if you direct a large project such as show or mural, if you decorate interior spaces, then use colored tape as a visual marker when you coordinate the contributions of others.

Application...
- Use for decorating, packaging, repairing, painting, lacquering and plastering.
- Recommended for use on glass, most wallpaper, metal, painted or unpainted wood, and stained or painted wallboard.
- Widely applied to household and industry for packaging, bundling, holding, splicing, masking, labeling, sealing and light-duty packaging.
- General masking applications. Idea for Arts & Crafts.
- Suit for applications which require a temperature range up to 60degree - Masking of auto body components during auto painting (in case of heat-chamber drying, a special thermo stable tape should be used)
- Covering of sharp edges to afford their safety
- Arrangement of small technical components (e. G., transistors) in line by gluing them on the tape
- Protection of mirror or glass edges against spelling
- Butt splicing of paper tapes and paper sheets.

Features...
- Natural colored and yellow color.
- Good comformability.
- Strong holding power.
- No adhesive residue.
- Good retractability.
- Smooth trimmed edges.
Cut Roll: 12mm,15mm,18mm,24mm,30mm,38mm,48mm,50mm,75mm, 100mm etc.
Jumbo Roll: 1250mm x 1500M/1800M/2000m, 1490mm x 1500M/1800M/2000M
Technical Data Sheet...
Property

Unit

Value

Test Method

Paper Thickness

Micron

110

PSTC-33 / ASTM D3652

Paper Weight

Gram/m2

55

PSTC-33 / ASTM D3652

Glue Thickness

Micron

25~30

PSTC-33 / ASTM D3652

Glue Weight

Gram/m2

35~40

PSTC-33 / ASTM D3652

Peel Adhesion

N/25mm

8.5

PSTC-1 / ASTM D3330

Tack Rolling Ball

No.#

>12

PSTC-6 / ASTM D3121

Holding Time

H

>12

PSTC-31 / ASTM D3759

Tensile Strength

Transverse Direction N/25mm

>35

PSTC-31 / ASTM D3759

longitudinal direction

N/25mm

>55

Elongation

%

10

PSTC-31 / ASTM D3759

Service Temperature

°C

-10~+80

----------

Applying Temperature

°C

<80

----------